LandDesignBuild is an innovative homebuilding company that specializes in custom building on infill properties and we offer a new and efficient, stress-free approach.

By integrating every step of the homebuilding process into a unified procedure and acting as a single point of communication, coordination and control, LandDesignBuild will help you focus first on your plan, your land and your financing. Our end-to-end program is inclusive of such benefits as decorating service to help you with all color choices and material selections before you build, an independent third-party inspection service prior to closing, and an independent warranty on the construction that extends well beyond closing.

Our meticulous approach to quality control and attention to detail obviates the fears typically associated with custom building. 

We were among the first   promoters of "Green" builders in St. Louis and a member of the Green Building Alliance since 2003. And with our "Cost-effective Green" program, your new home will be designed and built to operate efficiently for many years to come.

THE TRUTH ABOUT ONLINE SEARCH TOOLS

There are hundreds of popular Internet sites where you can search for homes and register for email updates. In fact, there are so many real estate websites that you can literally find websites that list more websites that list even more websites. It's exasperating!

My solution is to provide you access to the
best
  sites with a
single click
. This gives you a good starting point — but when you are ready to dig deeper, you'll need more — which is why I provide these exclusive services...
Hotline Call Center:
When you need info by phone, my team of
Search & Schedule Specialists
is ready to assist you with immediate, accurate information about ANY property.
See It In 30 Minutes:
When you want to tour ANY listed home, my
Buyer Showing Team
is ready seven days a week during daylight showing hours.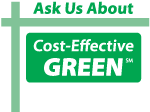 Save 60% to 70%

ON UTILITY BILLS!

See that house to the left? Now, quick...

What's it made of?

(Bet you didn't guess it was a concrete home.)

If you're not yet familiar with homes built from Insulated Concrete Forms (ICFs), let me acquaint you now.  ICFs are a high-tech, energy-smart building product that cutting edge builders are now using for residential construction.


Build More Home With Less Stress

"I saw it coming. I joined the Home Builders Association (HBA) in 1999 and immediately began studying and promoting 'Green' homebuilding –– well before it became mainstream."


-
Mark  L'Boe, Founder, LandDesignBuild
As a Realtor® I witnessed first-hand the challenges that faced both buyers and builders in the complicated, stressful custom homebuilding business.

What generally began as a friendly working relationship, all too often disintegrated to adversarial positions. Buyers felt they were being taken advantage of by builders –– and vice versa.


Copyright Realty-24, Incorporated d.b.a. Chuck Lytton & Associates, Realtors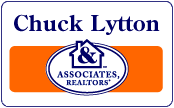 We Realtors® were generally caught in the middle and we always surmised there had to be a better way.  Now there is.  Let me introduce you to...