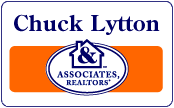 THE TRUTH ABOUT ONLINE SEARCH TOOLS

There are hundreds of popular Internet sites where you can search for homes and register for email updates. In fact, there are so many real estate websites that you can literally find websites that list more websites that list even more websites. It's exasperating!

My solution is to provide you access to the
best
  sites with a
single click
. This gives you a good starting point — but when you are ready to dig deeper, you'll need more — which is why I provide these exclusive services...
Hotline Call Center:
When you need info by phone, my team of
Search & Schedule Specialists
is ready to assist you with immediate, accurate information about ANY property.
See It In 30 Minutes:
When you want to tour ANY listed home, my
Buyer Showing Team
is ready seven days a week during daylight showing hours.
Moving away from St. Louis?

I can have a top agent working for you...

before you arrive!

Just thinking about moving to a new city can be stressful enough, and choosing where you'll live is a serious undertaking. Wouldn't it be comforting to know that you have someone waiting to guide you through the process as smoothly as possible?

As a member of the
Referrals Only Real Estate
network, I can recommend top agents in your destination city and make the introductions. This way, you can have a knowledgeable and reliable real estate agent working for you — even before you arrive!
To qualify for my referrals, agents must rank in the top 10% among full-time Realtors® in their respective communities and pass my rigorous pre-screening process. That's your assurance that the agent you hire will provide you with the professional service you deserve.

So don't leave something as important as seeking your new home to chance.

Call me at 314-432-SOLD ext 81 to find you the right agent in the right city.

Copyright  Realty-24, Incorporated d.b.a. Mark L'Boe & Associates, Realtors